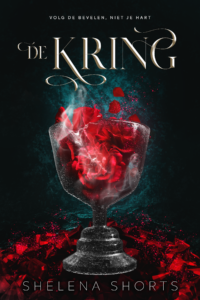 PUBLICATIEDATUM SEPTEMBER 2022
---
Al eeuwenlang beschermt de familie Petrescu de samenleving tegen een gevaar dat zich onopgemerkt onder de mensen bevindt: de Halfbloeden.
De achttienjarige Vasi Petrescu heeft nooit problemen gehad met het uitvoeren van zijn plicht, maar wanneer hij de opdracht krijgt een meisje van zijn eigen leeftijd uit de weg te ruimen, heeft hij het daar moeilijk mee. De Kring heeft nog nooit een vrouw als doelwit gehad, maar toch is Riley op de een of andere manier op hun hitlijst terechtgekomen.
Vasi wil graag begrijpen waarom, maar misschien is er wel geen tijd om dat uit te zoeken. Al snel moet hij beslissen of hij Riley ombrengt of laat leven, zelfs als dat laatste betekent dat hij tegen de wensen van zijn eigen familie ingaat…
_________________________________________________
ISBN: 9789493265295
prijs: 18,95
uitgave: paperback, eboek
Paperback kopen? Klik hier!