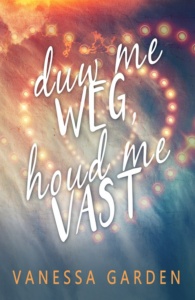 PUBLICATIEDATUM JULI 2018
---
Na de zelfmoord van haar moeder is het leven voor de zeventienjarige Ruby verre van zorgeloos. Ze ontfermt zich over haar broertje en past op haar alcoholische vader. Tijd om tiener te zijn is er niet. Ruby kan de dood van haar moeder niet verwerken en het leven is een strijd. Tot ze Byron ontmoet. De jonge muzikant draagt zijn eigen demonen met zich mee. Toch laat hij zich door niemand voorschrijven hoe hij moet leven… of om moet gaan met de dood.
Hoe meer Byron voor Ruby gaat voelen, hoe meer hij beseft dat hij zijn eigen verleden onder ogen moet komen. Als Byron teruggaat naar zijn geboorteplaats, volgt Ruby hem en ontdekt wat hij al die tijd voor haar verborgen heeft gehouden. Kunnen ze samen het duister overwinnen – of is het beter om elkaar te laten gaan?
_________________________________________________
ISBN: 9789492585226
prijs: 16,95
uitgave: paperback, eboek & audioboek
Paperback kopen? Klik hier!