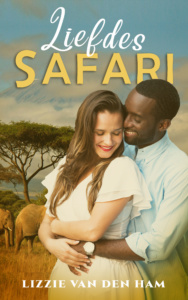 PUBLICATIEDATUM APRIL 2022
---
Als Debbie voor het eerst voor haar werk bij Troubadour Themareizen een trip naar Kenia mag begeleiden, is ze door het dolle heen. Niet alleen omdat het haar een prachtig land lijkt, maar ook omdat Sam, de buurman van haar broer, meegaat op reis. Ze is al maanden heimelijk verliefd op Sam en hoopt tijdens de reis zijn aandacht te kunnen trekken.
Eenmaal in Kenia wordt Debbie geholpen door de lokale gids Felix. De stille maar betrouwbare jongen maakt indruk op haar en langzaam maar zeker begint Debbie zich af te vragen of Sam eigenlijk wel zo leuk is… Of dat ze haar hart aan Felix gaat verliezen.
Een nieuw romantisch verhaal in de Troubadour reisbureau-serie van Lizzie van den Ham.
_________________________________________________
ISBN: 9789403661582
prijs: 16,95
uitgave: paperback, eboek